Nowadays E-scooters are very popular in the country. As day by day, the supply of natural resources are decreasing and the price of patrols are increasing so definitely it's better to shift electric vehicle as it is eco-friendly.
There are also many electric two-wheelers available in the market with such great prices that also can be bought by anyone who is also very interested to get an electric vehicle and having such a smooth riding experience when preserving the environment.
Here is the list of Top 10 E-scooters in India:
10. TVS iQube
Price: Rs. 1,15,000
TVS has also entered into the market of electric scooters to hold their position as a two-wheeler manufacturing and selling giant in India.
It is a big 4.5kW battery that can confirm a range of 75kms after charging completely and offers a guarantee of 78kmph on the vehicle. This scooter is currently available in some parts of India. They assured it will launch soon across the nation.
9.Bajaj Chetak EV
Price: Rs. 1,00,000
It is an iconic Indian scooter that was launched in 2019 like an electric one for keeping with such changes in time. It can boast a 3kW battery that can be energized within 5 hours and also can give a ride range of 85 to 95 km.
It has a 3800 BLDC motor that can help to reach speed up to 78kmph and it is more sufficient in the Indian streets. It offers three years of battery warranty that will make this classic scooter probable the best option for the e-scooters in India.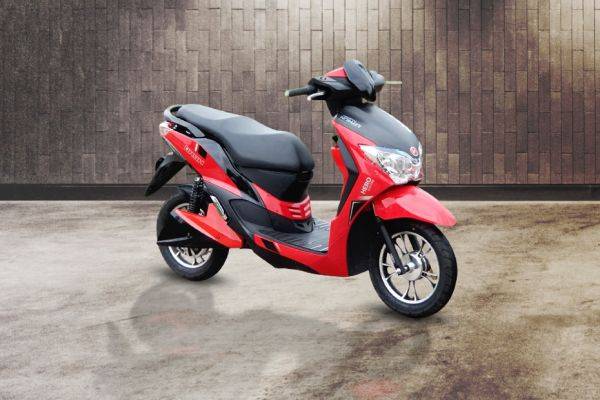 8. Hero Electric Dash
Price: Rs. 62,000
It seems that the e-scooter is one of the premium options to boost the Low Sp[eed series of the company. It is packed with a 48v 28Ah lithium-ion battery that offers a company claimed a range of 609km per charge. It can be charged very fast within four hours. It reaches the top speed of 25kmph.
7. Okinawa Ridge Plus
Price: Rs. 73,272
This electric bike flaunts an 8-00w BLDC motor that also can reach the top speed of 55kmph. There are such prominent digital speedometers that provided the rider with such clear reading about all of the information that makes it a very attractive feature for elderly riders.
It has a 1.74 li-iON battery that also is charged fully just within 3 hours and gives a range of 90 km per charge. The ABS feature of this scooter just may be the most attractive option according to the range of the price.
6. Okinawa I-Praise
Price: Rs. 1,15,000
It is Okinawa's other big option, this e-scooters claims to put the "I" in intelligence. The previous Praise model also had an old model with the acid lead battery that has been substituted for the li-iON in this one.
There is a 1000w BLDC motor that also can churn up to 2500w power and it is enough to go with a speed of 58kmph. For the tech-savvy, this model definitely has the vital stats with the scooter from anywhere.
5. Detel EV
Price: Rs. 39,999
This electric scooter does not need any license and also can be bought by anyone. It is a 250w motor that helps to make sure about 25kmph is the base speed of this vehicle.
It can cover a range of 60kms once it gets charged completely. It is a super lightweight and compact scooter. It also offers 3 years of warranty.
4. Hero Electric Nyx E5
Price: Rs. 65,990
It is also one of the high-speed two-wheelers in the EV line, the Nyx E5 has been offered a peak speed of 40 km/h and also has a maximum range of 50km on a single charge. This vehicle will come with BLDC Hub Motor that has been rated at 600W/.1200W and also has a 48V | 28Ah lithium-ion battery that takes four hours to charge completely.
3.Revolt RV 400 AI
Price: Rs. 1,29,463
It has come with ARAT certified range of 56km and also has been powered by the Revolt App.
This vehicle has provided a 15-watt charger with the RV 4090 and also the users can also wrap out the batteries and also can charge them by taking out the unit and by charging it like a power bank. It also has such a feature of location access and allows users to track the details of the trip and also analyses them.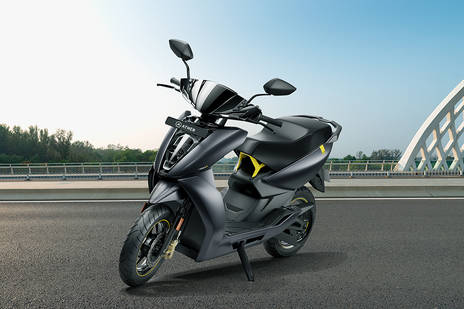 2. Ather 450X
Price: Rs. 1,32,426
This is an electric scooter that has been developed and manufactured completely in India also on the list ad this scooter is also managed to compete with such of the best contenders on the list.
There are also many several riding modes with such adjustable attributes that make this scooter with fine choice for the Indian roads. It has a super battery 3300w battery helping to produce a huge amount of power that can push the speed limit up to 80kmph with an average of 65kms per full charge. The style of the scooter is very attractive.
1. Ola S1
Price: Rs. 99,999
It seems that the Indian ride-sharing giants have always been a big part of electric vehicles, and it is gearing up to launch. It will be available in two different models. It can range up to 121 kilometres, while the Ola S1 Pro will cover the range of 181 km. The Ola S1 Pro has a top speed of 115 km/h and can do 0 to 40  in only 2 seconds.
A big thanks for the source.
Read: "John Wick: Chapter 4″: The new trailer reveals that the film has been pushed back to 2023