The teaser of Arun Vijay's Tamil film, 'Yaanai' has been released. The teaser become so much popular as the link is facing copyright issues. Arun Vijay had already been shared the link in his post that had been deleted. As the rewet was deleted the viewers were shocked by knowing about the deleted post, but fortunately, the issues become sorted in minutes and the audience start to enjoy the teaser.
The film has been directed by Hari, and he has joined Arjun Vijay for the first time in the rural drama film. It seems that this film will be very special for the fans as it has marked the first collaboration of Arun Vijay with his nice director Hari, and they are just expecting a blockbuster film from such a duo.
Yaanai: Teaser Details
The teaser of the Tamil film starts with the view of a bridge that has been made on the sea, it is like joining an island with the rest of the world. The teaser shows such excellent VFX works as it shows a bucket of marigold is dropping and the flower is showering like rain. The entry of Arjun Vijay is seriously fantastic, we have seen him in the rural look with lord Ganapati in one hand, and on the other hand, he is catching an umbrella as it is raining.
The villains have come with knives in front of him he has just put lore Ganapati in a safe place by covering the umbrella and threatening the opponents with his rural look. As the first look poster, the actor is looking so strong in the teaser with his well-developed physique, when the completely action-packed teaser describes the motion of the movie. It is going to be an extreme rural action drama that has definitely going to get big commercial success, and the teaser makes to think of the other films about competing with the film at the box office.
Yaanai: Cast
This film will feature Arun Vijay with the rural look, Priya Bhavani Shankar with such cool traditional attires. It also cast Samuthirakani, Radhika, Ammu Abhirami, Imman Annaachi, and many others. The music is scored by GV Prakash Kumar.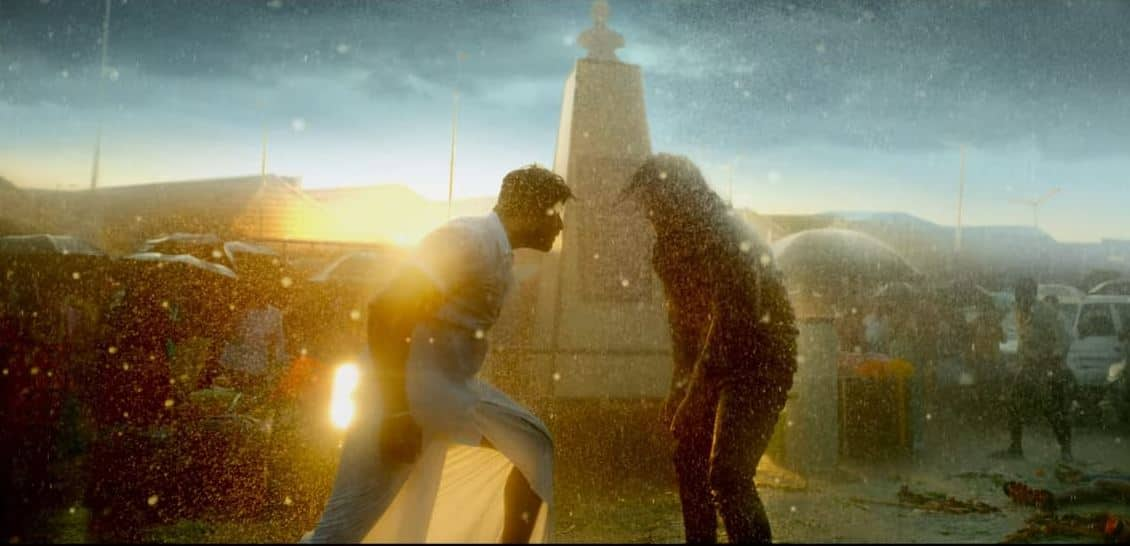 Yaanai: Release Date
This film has been produced by Drumsticks Productions, and this movie might get released in March 2022.
Here is a teaser
A big thanks for the source.
Read: "John Wick: Chapter 4″: The new trailer reveals that the film has been pushed back to 2023