Sourav Ganguly, the former captain of India and the current president of the BCCI, turned 50 on July 8.
The southpaw was one of the best opening hitters of all time, and his propensity for hitting balls squarely towards the boundary earned him the nickname "God of Offside" during his playing days. He served as SRK'S Kolkata Knight Riders' inaugural IPL captain.
He has a close bond with former colleague and legendary batsman Sachin Tendulkar, who recently spoke up about their relationship and shared a joke they pulled on the former Indian captain. When Sourav Ganguly was sound sleeping, they filled his chamber with buckets of water.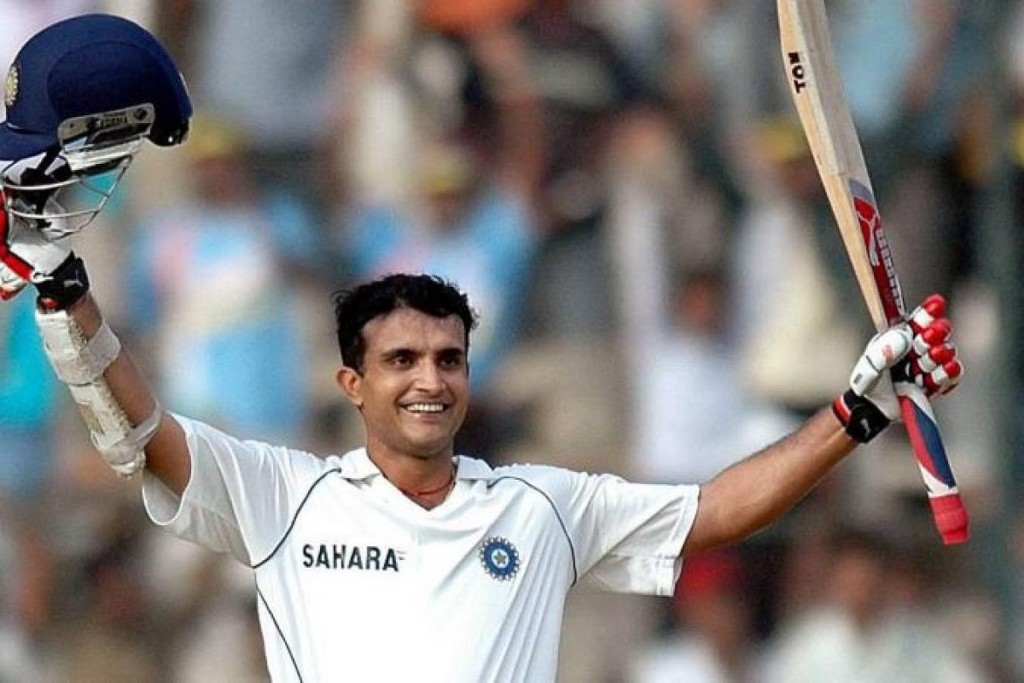 India crafted one of its most memorable victories on July 13, 2002. By a margin of two wickets, the team captained by Sourav Ganguly defeated England in the Natwest Trophy final. Everyone was in awe when the winning run was scored and skipper Ganguly celebrated by removing his shirt on the balcony of the venerable Lord's Cricket Ground.
Ganguly's celebration was in response to Andrew Flintoff's celebration of his team's victory at the Wankhede stadium earlier that year, when the visitors tied the six-match series 3-3 and Flintoff took off his shirt and ran onto the field.
Sourav Ganguly took his shirt off in celebration after victory against England
After making his Test debut at Lord's with a century, Ganguly, one of India's most successful captains, also reminisced on how he came to be a cricketer "by accident."
After taking up football seriously, his father persuaded him to join a cricket coaching program to protect him from getting into trouble, and from that point on, there was no turning back.
One of the top captains in international cricket is regarded as Ganguly. In the early 2000s, his forceful style of leadership ushered in a new era in Indian cricket and helped the side gain several memorable victories both domestically and abroad. During his time as captain, he didn't hold back, a style that garnered praise but also created debates.
Read: India release 16-member squad for ODI against West Indies