Netflix has recently dropped the trailer of R. Madhavan and Surveen Chgawla's upcoming series based on an unstable marriage. This year Netflix has planned to release many shows and films at the ending of the year. Now the streaming service has also visited with the latest series featuring R. Madhavan and Surveen Chawla with their unstable marriage.
Recently, the streaming giant has revealed the first look of the series that has given an insight into the drama and the comedy series that will unfold. The first official trailer of Decoupled reveals R Madhavan as Arya and Surveen Chawla as Shruti who has been trying to fix their lives as they are in a troubled marriage.
The trailer begins with a couple, discussing marriage. After that, the clip has introduced their characters battling for their relationship.  They take a decision of separation that they have made some of the ground rules but allow each other people. As they are falling out of love so they decide to stay under the same roof for their daughter.
It seems that this will also force them to rethink their relationship. The trailer ends on such a hilarious note with Apara Jariwala's definition of marriage. She has aid that actually you have fallen out of love with your husband and yet you are going to stay in the same house for the sake of the child. It has been called marriage.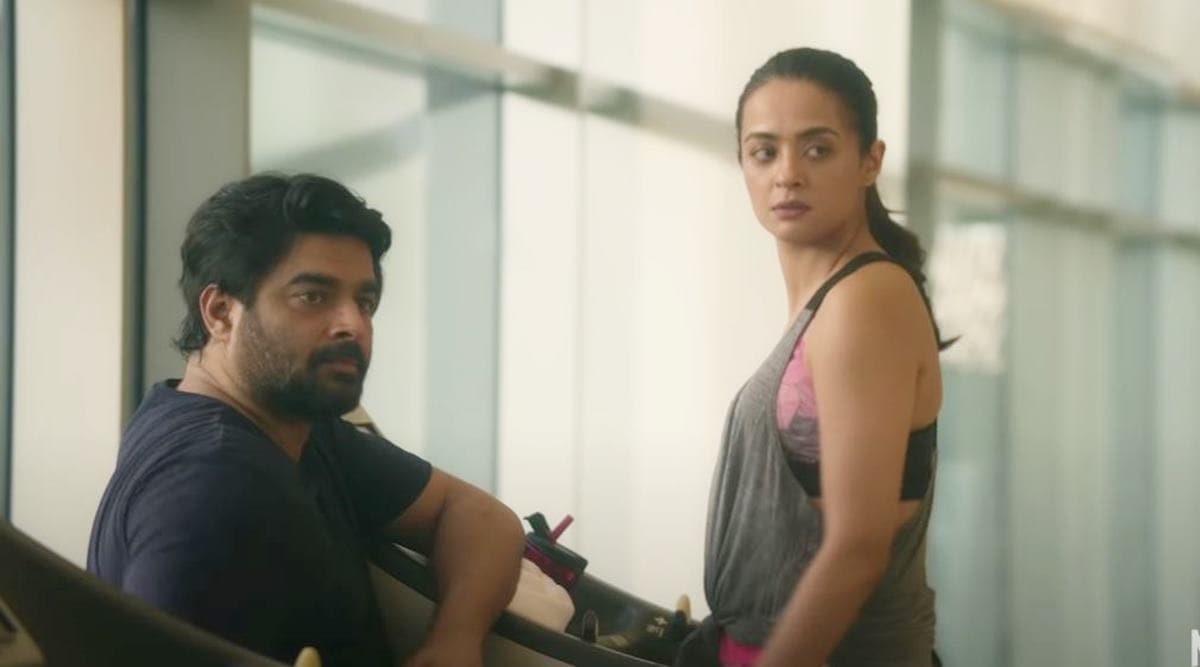 Netflix also has declared about the series earlier. It will feature R Madhavan in the lead role, Apara Mehta and Akash Khurana in the supporting roles. It depicts that a misanthropic writer and also his startup founder wife juggle their impeding divorce with the absurdities and also the annoyances of life in their affluent world. This series will start to stream from 17th December 2021.
Here is the trailer:
A big thanks for the source.