The official trailer of the teen drama series Crushed has been released. It is mainly a high school comedy-drama that has been set in Lucknow from where the 2 of the sidekicks have been fall in love and also getting surrounded by such unlimited drama that has been made by Dice Media. It is definitely one of the most lovely school drama series that will take us to the school days.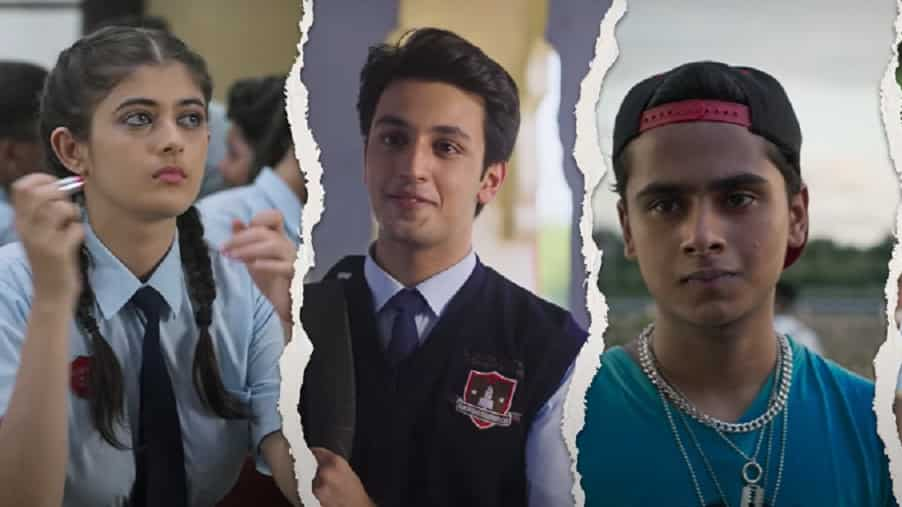 Crushed: Plot
The story of the series is based on high school romance, love, fun, and breakups. The trailer starts with the dialogue "Bulati hai magar jane ka nahi". It shows the toppers of the Lucknow Central Convent School who are Jasmine and Sahil and also the backbenchers Pratek and Zoya, but if you think the story is based on them then you are wrong, the story revolves around their two sidekicks Samvidhan a.k.a Sam and Aadhya who have always lived in the shadows of their famous best friends and completely gone unnoticed in Lucknow Central Convent school.
Finally, the two of them notice each other, albeit under such awkward and unusual circumstances, and surprisingly the friendship starts. It happens first time in their lives that they feel belong. Now the main question is falling in love will be that much easy for them and how long time they will become the hero of their own love story beyond insecurities, changing dynamics, and also such growing pains that can better them or they will be hurt?
Crushed: Cast
It has been set in the Hindi heartland of Lucknow. It is a six episodes series that features an ensemble of talented actors containing Rudraksha Jaiswal, Aadhya Anand, Urvi Singh, Naman Jain, Arjun Deswal, and Anupriya Caroli. It has been directed by Heena Dsouza and Mandar Kurundkar. The script has been written by Avinash Singh, Vijay N Verma., Nishaad Haveri, Ayush Gaur, 'Crushed' is the story of such a complex yet to be engaging high school romance with two of the sidekicks who have navigated along with the confusion and also such insecurities that have to experience every first love.
We have grown up in a world talking, watching, or mainly focusing on such lead characters, Crushed is like a breath of fresh air. The advertising head of Amazon said, " We are excited about our collaboration with Pocket Aces, who are known for their entertaining stories that strike a chord with the youth. We always root for the underdogs and Crushed is one such interesting story that is not about the lead characters, but about their two sidekicks. This story will bring back high school nostalgia and we are eagerly awaiting its release on Amazon MiniTV,"
The showrunner Akshata Samant tell, " With Crushed, our aim has been to push the envelope by telling a compelling teenage love story based in tier 2 city high school when staying true to the Dice DNA. First love is always special and we are confident that the characters and narrative of the show will resonate with audiences. Amazon MiniTV has been extremely supportive of our creative vision and we look forward to the upcoming release of Crushed on the service."
Crushed: Release date
This Dice Media school drama series will hit on 12th January 2022.
Here is the trailer:
A big thanks for the source.
Read: Top Best Selling Electric Vehicles in 2021