Like the other countries, India is also taking steps to launch EVs and charging stations. There are many people who show disappointment about India's infrastructure for launching EVs. As they say, if anyone buys an EV, then where the people will go to charge the battery.
For that, we have made a list that shows the current condition of charging infrastructure in India. Maharashtra as we all know the state is known for high technologies, so normally the main infrastructure belt is already available in Maharashtra especially Bangalore, and Pune.  
The people of these cities can buy an EV. There is a reason for the growing infrastructure of these two cities. Reg cities always tried to adopt new technologies, and if you see the main It and automobile companies have been set up in this state.
Next, come to Uttar Pradesh, and then Delhi as both states also building the infrastructure for EVs. Tamil Nadu and Karnataka are also still on track to bring a suitable infrastructure for Electric Vehicle. 
Here is the list of the Top 10 States with maximum Charging Stations in India: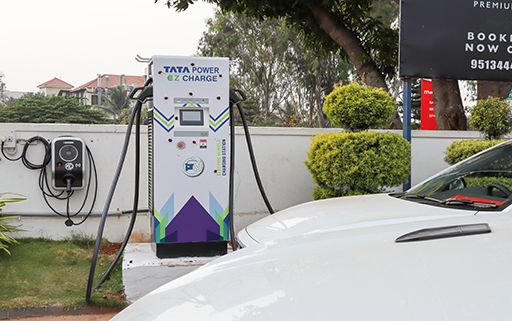 10. West Bengal
Charging Stations: 52
In West Bengal, there are 10 cities available in the state. The state holds 52 charging stations for electric vehicles. If you live in Kolkata then you should buy an EV as it contains 35 charging stations.
9. Rajasthan
Charging Stations: 53
The state of sand contains 16 cities. This state also contains 53 charging stations for electric vehicles.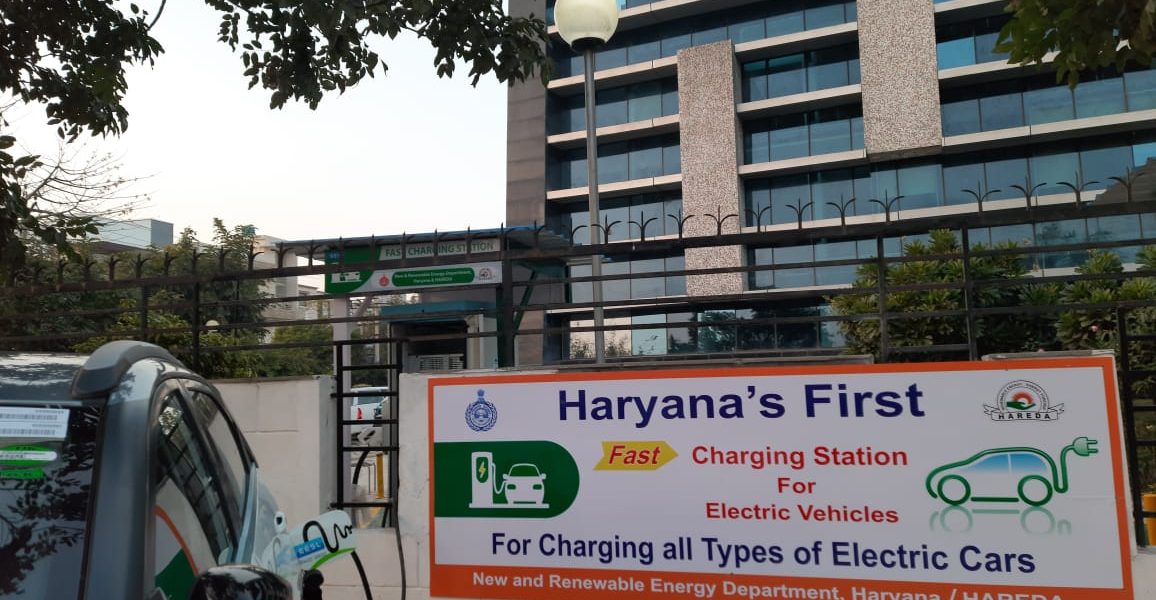 8. Haryana
Charging Stations: 54
The state of Haryana contains 10 cities which are Chandigarh, Faridabad, Ganaur, Gharunda, Gurgaon, Hisar, Karnal, Panchgaon, and Panchkula. The state holds 54 charging stations, only Gurgaon holds 20, and Gurugram holds 16 charging stations.
7. Telangana
Charging Stations: 85
The state contains a total of 11 cities. The state holds 96 charging stations for the electric vehicle if you live in Hyderabad then you should definitely buy an EV as it contains 85 charging stations.
6. Kerala
Charging Stations: 109
Kerala is also one of the most developing states. The state has 32 cities. The state holds 109 charging stations, that's not bad at all. If you live in Kerala then you easily can buy an electric vehicle.
5. Karnataka
Charging Stations: 145
The state has 20 cities. We all knew that Karnataka is a high-tech state. As we are expecting the state has 145 charging stations for electric vehicles. It's really a great thing.
4. Tamil Nadu
Charging Stations: 187
The state contains 42 cities. This state is also an RV state as the state holds 187 electric charging stations for electric vehicles. If you ever visit Tamil Nadu, you can see many electric vehicles on the road.
3. Delhi
Charging Stations: 213
The capital of India contains 9 cities which are Connaught Place, Delhi, Gurgaon, Gurugram, Hisar, Mayapur, New Delhi, Partaking, Rohini, and Sayri. The state contains 213 charging stations. It's very normal. If you live in Delhi then you should definitely buy an EV as it is very good for the environment of Delhi.
2. Uttar Pradesh
Charging Stations: 288
The state contains 17 cities. The state has a total of 288 charging stations for electric vehicles. If you live in this state then you can also easily buy an EV.
1. Maharashtra
Charging Stations: 455
Maharashtra is a very big state as it holds 18 cities. If you are from Maharashtra then you should definitely use the electric vehicle at the state hold 455 charging stations which is incredible.
In the end, we will like to say that if you live in Maharashtra then you will get a high facility of charging stations, after that Uttar Pradesh, Delhi, Tamil Nadu, Karnataka, Keala, and Telangana also fill a lot of charging stations.
A big thanks for the source.