This year, there is also a lot of great mobile games that are going to be available in 2022. We all know about PlayStation if you play games then definitely you know well about it. There are also PUBG to Pokémon Go. We are going to get such brilliant PlayStation games as Elden Ring, Rainbow Six Extraction, Dying Light 2, and Wolverine. There are a lot of exciting games set to hit the upcoming year. It is definitely a great means to enjoy your favorite action games.
Here is the list of the top 10 Most Downloaded Games in 2022:
10. Candy Crush Saga
This game has been downloaded more. This game is preferably all from middle ages moms, teens, and anyone looking to kill time like match the three puzzle games In this game the evolution of the Tetris formula able players to have tasked with such the Jining like-colored candies in a grid gain points.
9. Temple Run
It is also one of the most downloaded games as runners have existed for a long time. In this game, players have been tasked with guiding an adventurer seeking a golden idol through a dangerous temple. It is very easy to learn. The main key is the control in running of the players.
8. Clash of Clans (CoC)
For the people who want to play the game in-depth then this is one. This game provides such an engrossing strategies mechanics art style. It also has been added the winning formula. It has been collaborated with friends to fight battles and earn gold is thrilling. It contains many characters with many abilities.
7. Fruit Ninja
This game may be one of the most simple games. In this game, players have to do nothing just swipe their fingers erratically across the screen. The twist is players have to chop the fruit as sometimes there are bombs that come instead of the fruit if you chop it then blast happens.
6. BGMI
In India Battleground Mobile India has become a big name in the entire country, one can play it solo, in a duo, or in a squad. At first, this game was launched for the Android platform and recently, Krafton has dropped the current version of iOS in the game and all the users have provided a huge response to it. The developer of the game revealed all the latest things and changes in this season. They have promised that this season will bring a ranking system, royal pass rollout, and also latest abbreviations, and many more.
The most popular game PUBG 1.6 has recently updated the time and the date of launch also with many multiple game modes to make the game more dynamic and smooth and to get hold of many players. This latest update will increase the experience of the gamers with many new features.
5. Jetpack Joyride
If you want to get the thrills of such endless runners, this time it will be available with such a horizontal twist. In this game players pilot Barry Steakfires along with a variety of the locales like he has been tried to escape along with the titular jetpack from the top-secret lab. You can still offer challenges to those who want it.
4. Despicable Me: Minion Rush
In the beginning, there is just only darkness and from the darkness, a voice proclaimed thusly. It contains such little more than silly sidekicks in the Despicable Me franchise and Denim-clad yellow bean soon become some of the most identifi8cable characters on the planet.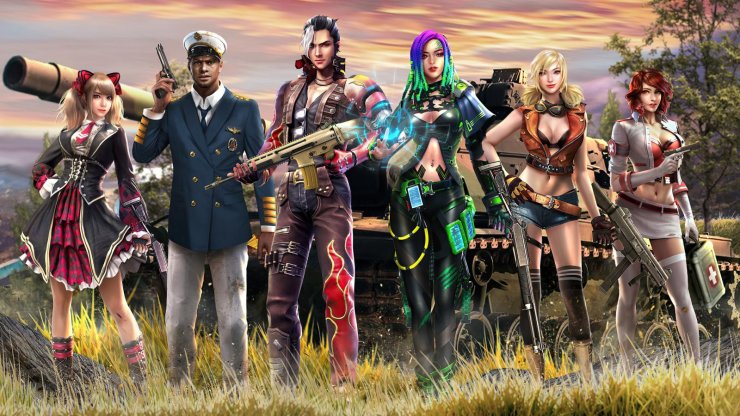 3. Garena Free Fire
The battle royal phenomenon still going very strong with such new titles popping up every day. It also contains This offer mobile devices as a name many people may not have heard with 50 players free for all much in the vein-like PUBG or Fortnite.
2. Subway Surfers
There is another entry in the endless runner category, Subway Surfers proving that old as age is true. It will combine the gameplay of Temple Run with a little bit of the attitude found in something like Jet Set Radio with such a simple recipe.
1. Pokemon Go
It is about such an undeniable champion of the mobile marketplace. This game also Pokémon Go which it released in 2016. It was only a matter of time until Nintendo brought reset little pocket monsters. It is the subsequent addition of more Pokémon created as deniably the most successful mobile gear ever.
A big thanks for the source.